1st of june
SUPPER POP UP STORE
BERENSTRAAT 22, 1016 GH AMSTERDAM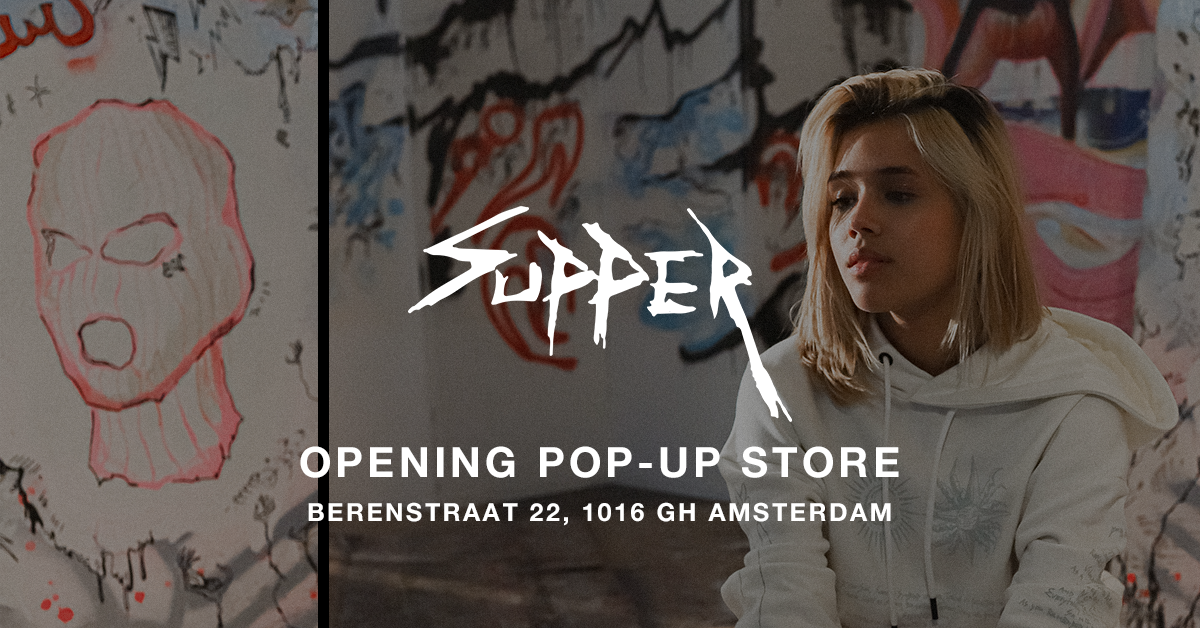 We can happily announce that we will open our pop-up store from the 1st of June. Together with our partners Stelz, Sneaker Request and Capter One this will be the new spot to have a drink, chill and connect. A complete look & feel experience from the moment you'll step in. We'll take care of you.

Opening hours for shopping:
Tuesday 11:00 - 18:00
Wednesday 11:00 - 18:00
Thursday 11:00 - 18:00
Friday 11:00 - 18:00
Saturday 11:00 - 18:00
Sunday 11:00 - 18:00
BUT:
To celebrate this milestone, we will have a get together with our friends & family every Thursday from 5PM till 9PM. A live DJ, free drinks, snacks and giveaways will all attend at the Berenstraat 22 in Amsterdam.
Just a quick sum-up:
- Every Thursday
- 5PM till 9PM
- Live DJ
- Free STELZ
- Free snacks
- Giveaways